Best of Merkel Raute & Steinbrück Stinkefinger meme Photos
Die besten und lustigsten Steinbrück-Stinkefinger und Merkel-Raute meme Photos + spezial Version vom Synapsenkitzler Lied Lustig Wandern.
Text aus dem video-Abspann:
CDU ? Nein Danke.
SPD ? Nein Danke.
Soße Koalition ? Nein Danke.
Das CDU Riesen-Plakat In guten Händen mit der Raute-Hand-Geste von (noch) Bundeskanzlerin Angela Merkel, und das Coverphoto des SZ-Magazins mit dem Stinkefinger von (noch) Kanzlerkandidat Peer Steinbrück, haben sich zu einem meme Internetphänomen entwickelt. Viele Leute haben lustige, humoristische, satirische Bilder daraus montiert. Hier siehtst du ein best of davon. Die Musik ist eine Spezial-Version von dem Lustig Wandern Lied vom Synapsenkitzler.
Bild-Bearbeitungen von Synapsenkitzler: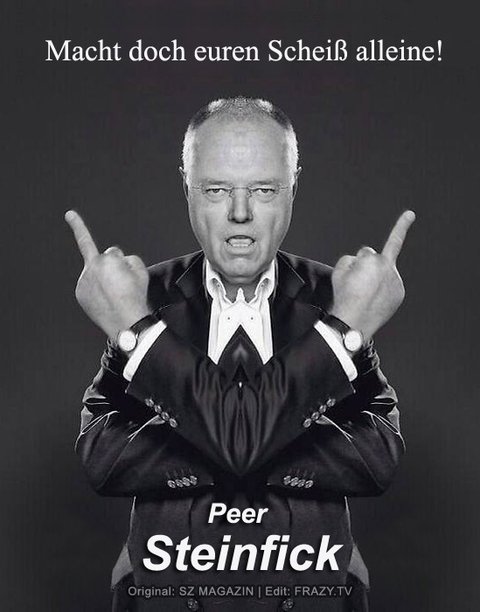 download Photo Steinbrück Steinfick Stinkefinger Scheiss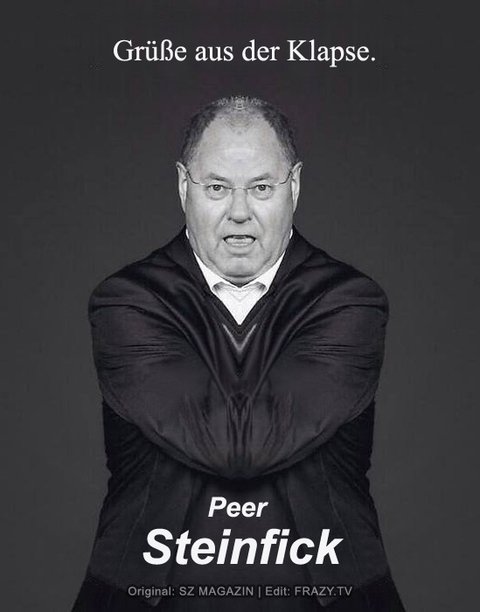 download Photo Steinbrück Steinfick Stinkefinger Klapse
Bild aus dem Video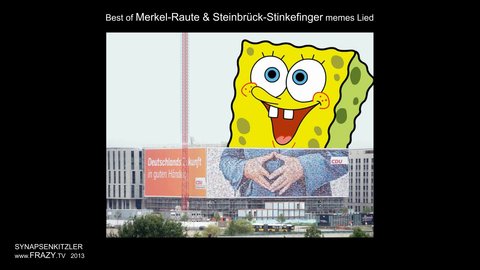 download Photo Merkel-Raute Sponge-Bob
Siehe auch